Michael Saunders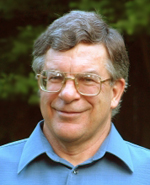 Xgensoft Founder and President Michael Saunders holds a BA in Biology from the University of Pennsylvania but Math and Science have always been his forte. After graduating, Michael found his niche in computer software development.
He worked for twenty years on the corporate side of the street with two of Canada's leading financial institutions creating mission critical software program solutions.
In the early 1990's Michael decided the time was right to follow a more entrepreneurial path and to bring his knowledge and expertise in the development and design process to the emerging and exploding world of PC software development.
His vision and mission was and continues to be to provide small to midsize businesses with user-friendly, useful, quality software. He has been successfully creating custom software solutions for businesses across Southern Ontario ever since.
The Xgensoft range of software solutions in development and production are all a product of Michael's watchful, intuitive and personal attention to detail - always balanced by his watchful and respectful business eye.